After months of trying to get my trusty Sky-Watcher Quattro F4 to work with the ASA 0.73x reducer I decided to go all in on an F2.8 astrograph. After doing some research I stumbled across the SharpStar 15028HNT F2.8 Hyperboloid Newtonian Reflector from my local supplier 365Astronomy.
After toying with the idea and speaking to my good friend Nick from Altair Astro and with the idea of going back to a refractor, I decided that I could not go back to slower than F4 and I wanted something that in essence would work with a bigger sensor than my QHY183M, and the Sharpstar looked like it could work for me, so I placed my order with Zoltan from 365Astronomy and collected it the following day.
Unboxing the scope, I was like a young child at christmas, the scope came with a very sturdy protective hard case and removing the scope out of the case you could immediately feel that a lot of time and effort had gone into producing the 15028HNT.
Aperture: 150mm
Focal Length: 420mm
Focal Ratio: F2.8
Weight: 6kg
Tube Material: Carbon Fiber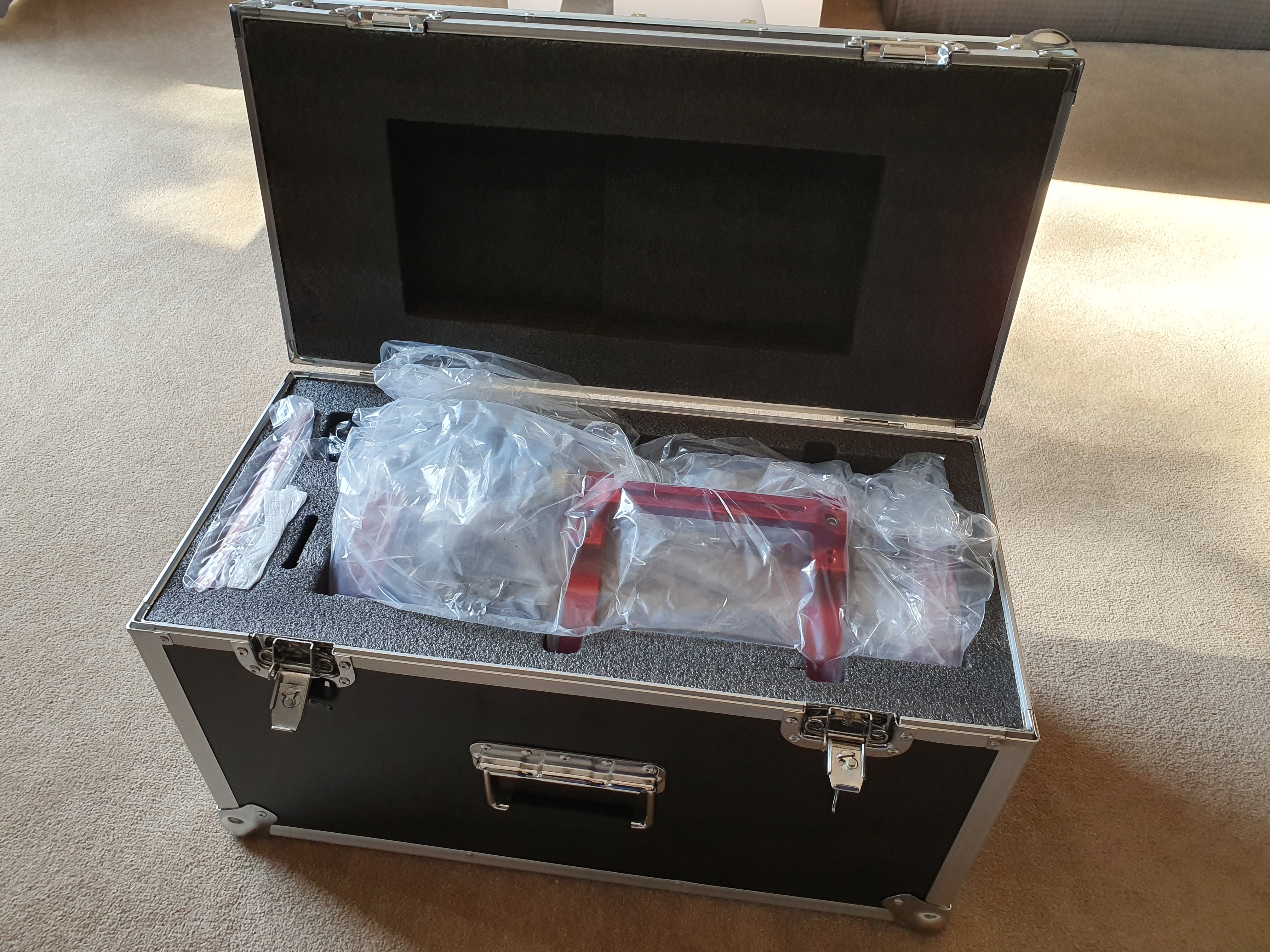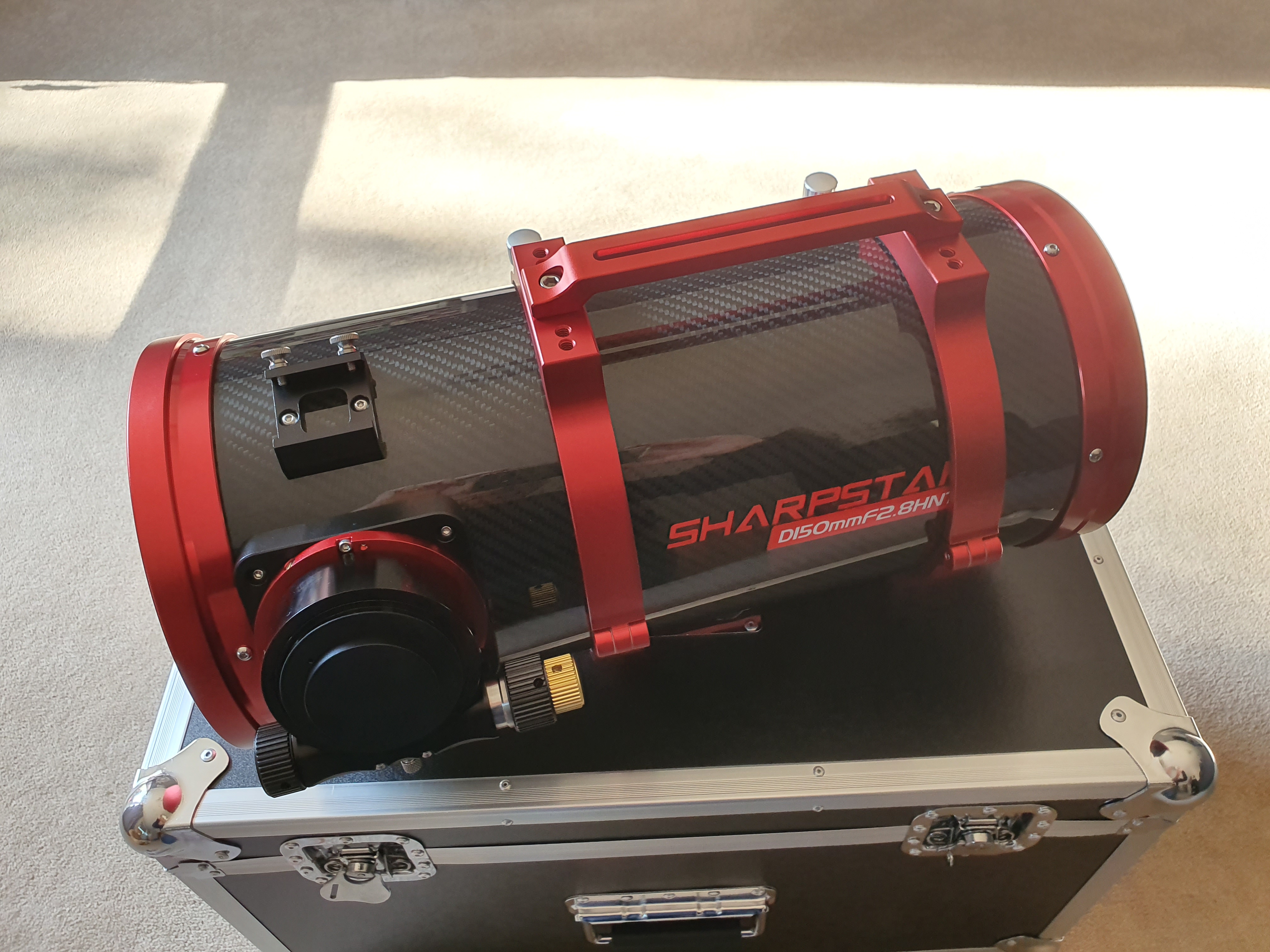 With the scope unboxed I started to fit my equipment onto the scope. In order to fit my Sesto Senso I had to rotate the focuser 90 degrees clockwise due to the telescope mounting rings, this is when I noticed an isue that one of the grub screws on the focuser would not tighten and I needed to stop the backlash, fortunately there's another grub screw on the other side that tightened and stopped the backlash.
Before I attached my imaging equipment, I had to ensure that the telescope was collimated, so I stumbled across the collimation guide which after speaking with my good friend Terry Hancock over at Grand Mesa Observatory who was also evaluating the same scope, we both agreed that the colimation guide wasn't very well written as it mentioned nothing about collimating the primary. One thing that it mentioned is to remove the corrector, Sharpstar include a tool for you to remove the mounting plate and corrector, but here is a word of advice……..remove this when the telescope is cold, take that advice from someone who tried to remove it whilst it was warm!
I performed a laser collimation with my Concenter Eyepiece to check the secondary, and then a laser to check the primary, now the collimation guide says to remove the corrector, I have done validation with both the corrector removed and the corrector in place, and it made no difference whatsoever, so my opinion is to leave the corrector in place.
With the scope closely collimated, I mounted my StarlightXpress Filterwheel and Camera which with the 15028HNT is an M48 thread for the gear to screw onto.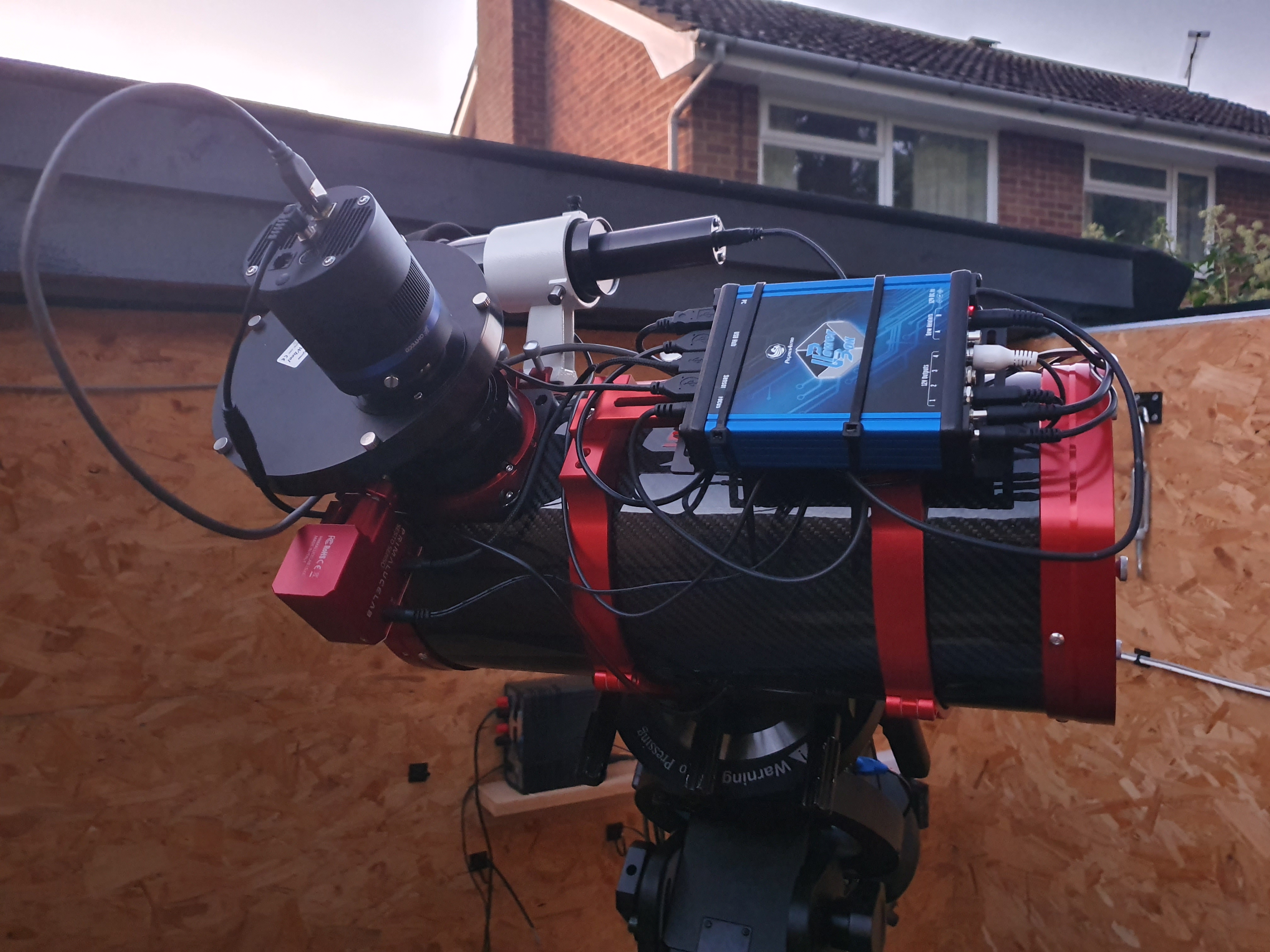 I will post some images as soon as I have completed some, the weather has been pretty poor (probably because I bought a new scope), but the frames I have got so far are very sharp, pinpoint and I can honestly say I have never seen images come directly off the camera so sharp.
My field of view with the QHY183M is around 1.21 Arcsec/Pixel which gives me a FOV or around 1.81°x1.2° and I love the difraction spikes being at 45 degrees compared to the 90 degrees on the skywatcher and I already have a pretty full target list for this scope ready to go this season.
Apart from the couple of product issues I have experienced (Grub screw on focuser and tube clamp thumbscrew being threaded) I am extremely happy with the scope, it is performing really well and here are a couple of work in progress images that I have started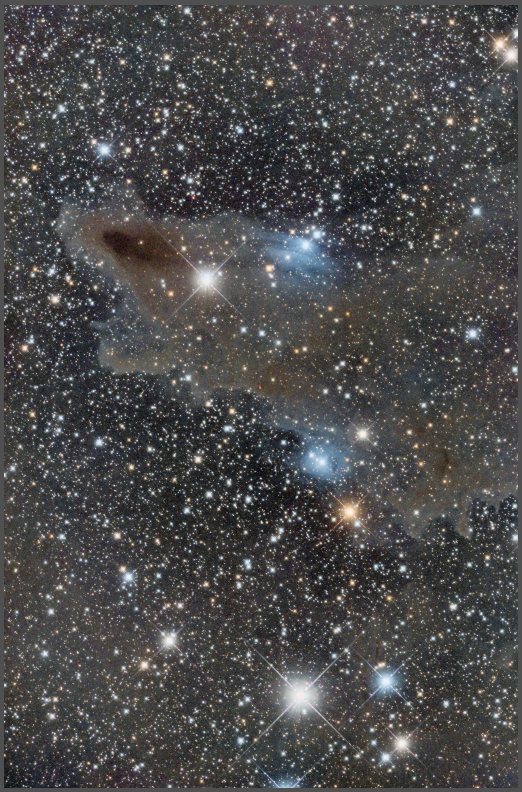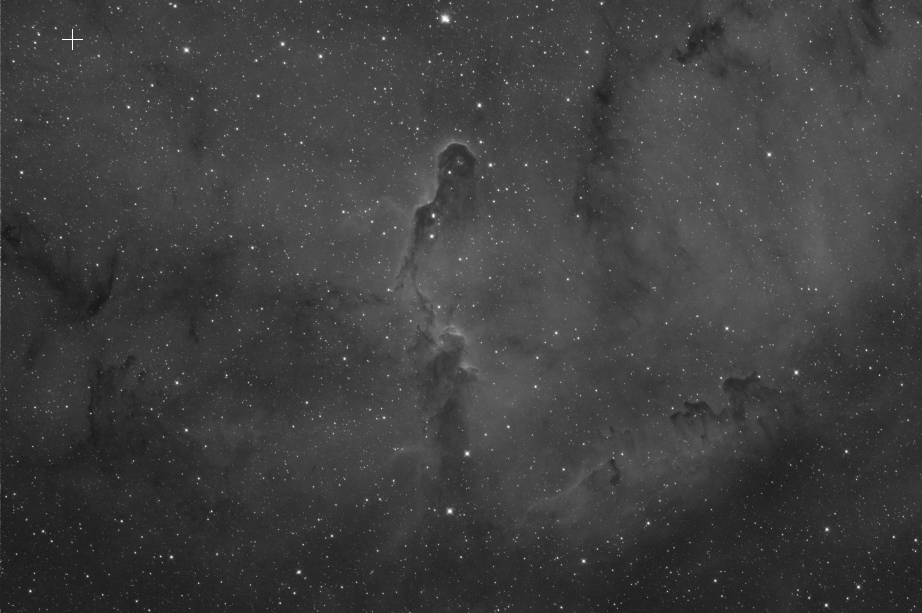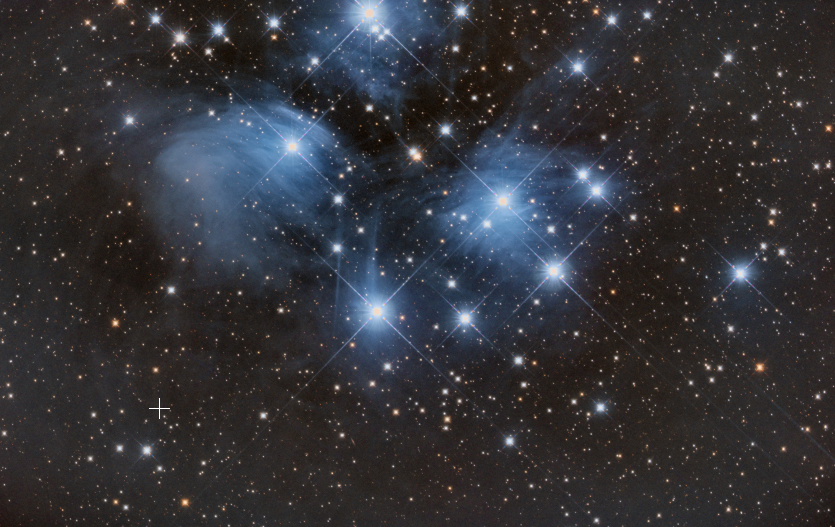 After a few weeks, the telescope has held collimation very well, I have not had to perform any re-collimation, I will re-evaluate this in the much colder months of winter.
I am so happy with the scope that I am actually considering a second one for an OSC Camera with a bigger sensor.